Why Stay at a Bed & Breakfast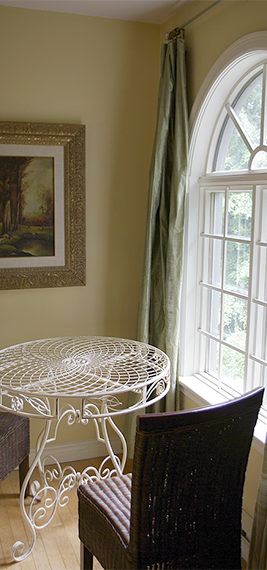 If you've never stayed at a B & B, do you wonder why they appeal so much to some people?
Has anyone ever asked you why people stay at a bed and breakfast? Well, it is a good question because staying in a bed and breakfast has changed a lot over the years. Some people still think it means sharing a bathroom that is down the hall, being made to eat breakfast downstairs at an exact time, and generally feeling like you are in someone else's home. If it was still that way we wouldn't stay in one either!
Thankfully the bed and breakfast business has come a long way from those early images.  Today B & B's are built specifically to be bed and breakfasts with guest rooms designed for privacy and comfort. Even old homes are converted and redesigned to accommodate the bed and breakfast guest of the 21st century. The best part is that each B & B is very unique and is much more than just a place to sleep. The whole experience is what creates a lasting memory and truly a retreat from overly demanding lives.
Variety is a key element in bed and breakfasts because each B & B has its own personality and is usually a reflection of the operators.  There is still a range of breakfast options from individual in-room dining to a group breakfast in a common dining room.  It is always good to ask so that you can select a B & B that matches your preferences and expectations.
At Blue Forest Lane Bed and Breakfast we offer more than a hotel, attention to detail, personal service, and a truly unique experience.